After almost 2 months WFH due to MCO, I'm rearranging my batcave to give fresh look and feeling. Just sharing with you my environment setup.
Gaming mode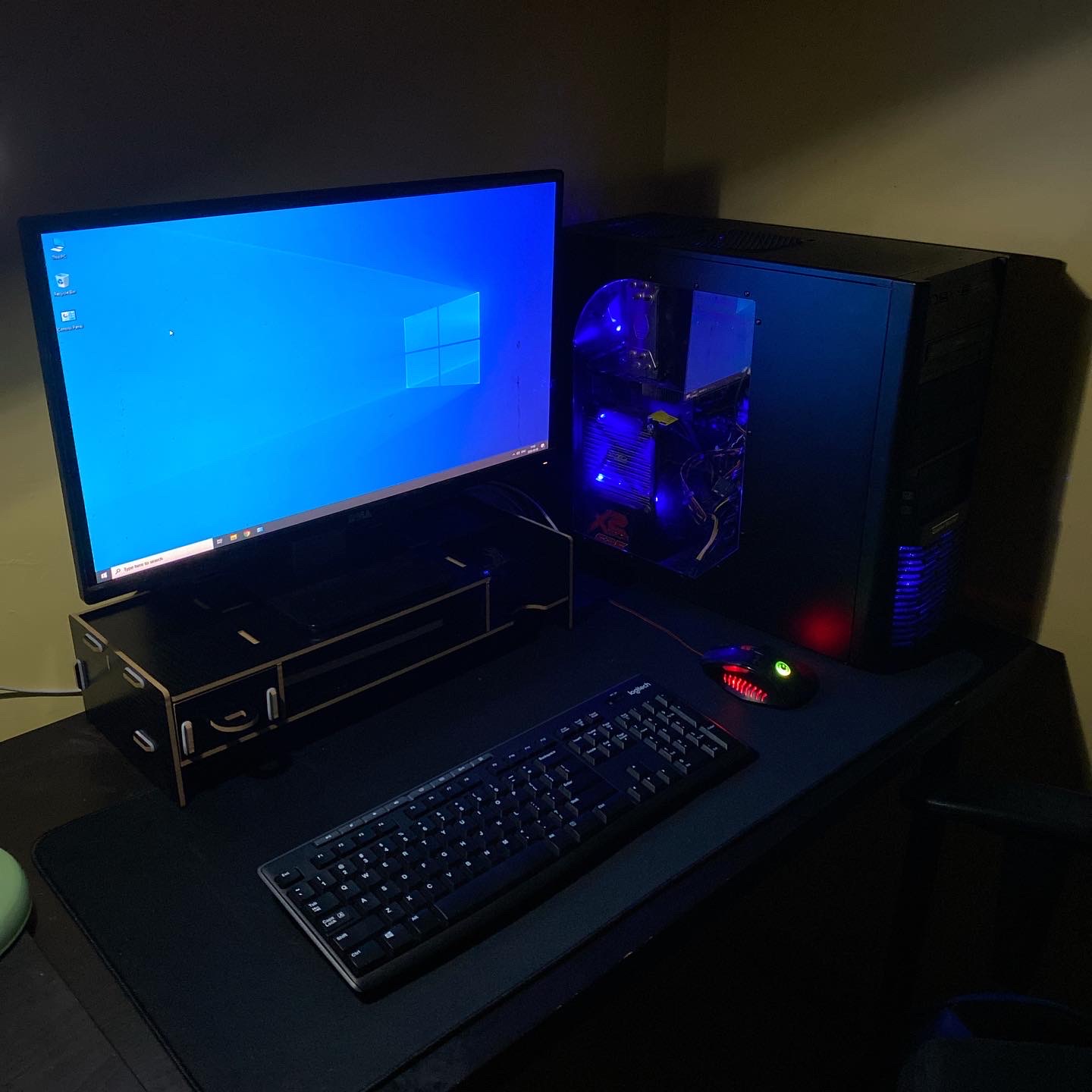 I'm rarely onto gaming these days. It's very difficult to spend 2 hours gaming while having kids around 😅
In case you wondering the specs, here it is. Mind you this is 2012 build, with some upgrade along the years
Processor: Intel Core i7 3770 (3rd generation), 3.40GHz 4 cores
RAM: Kingston DDR3 RAM ValueRAM 8GB 1600MHz x 2 sticks
GPU: Sapphire Radeon R7 260X, 2GB GDDR5 (just kaput recently)
MOBO: Asus P8Z77-M
Storage: Western Digital Green SATA SSD 120GB + Western Digital Green HDD 2TB
PSU: Cooler Master Extreme 2 625
Casing: Cooler Master Elite 430 Black
Monitor: Dell S2340L 23"
Keyboard/Mouse: Logitech MK270R Wireless combo + PowerLogic GMX-7 gaming mouse
OS: Windows 10

Normal mode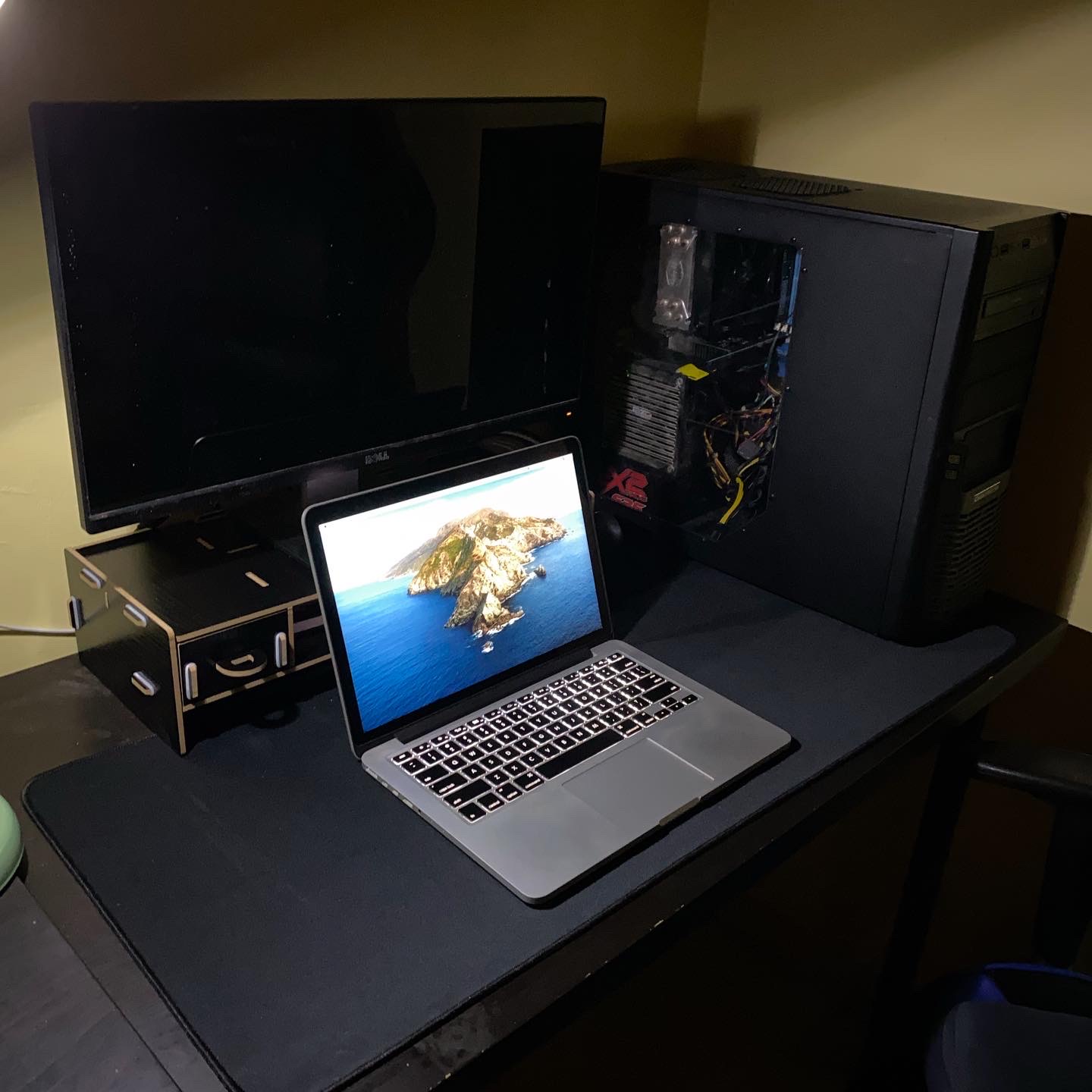 Mostly use for programming stuff or hobby project, and also for casual net surfing. Using MacBook Pro Retina 13" (early 2015), and sometimes the monitor will be plugged in for bigger workspace. Very season and durable machine, it just 8GB RAM is insufficient at year 2020.
BONUS - MCO mode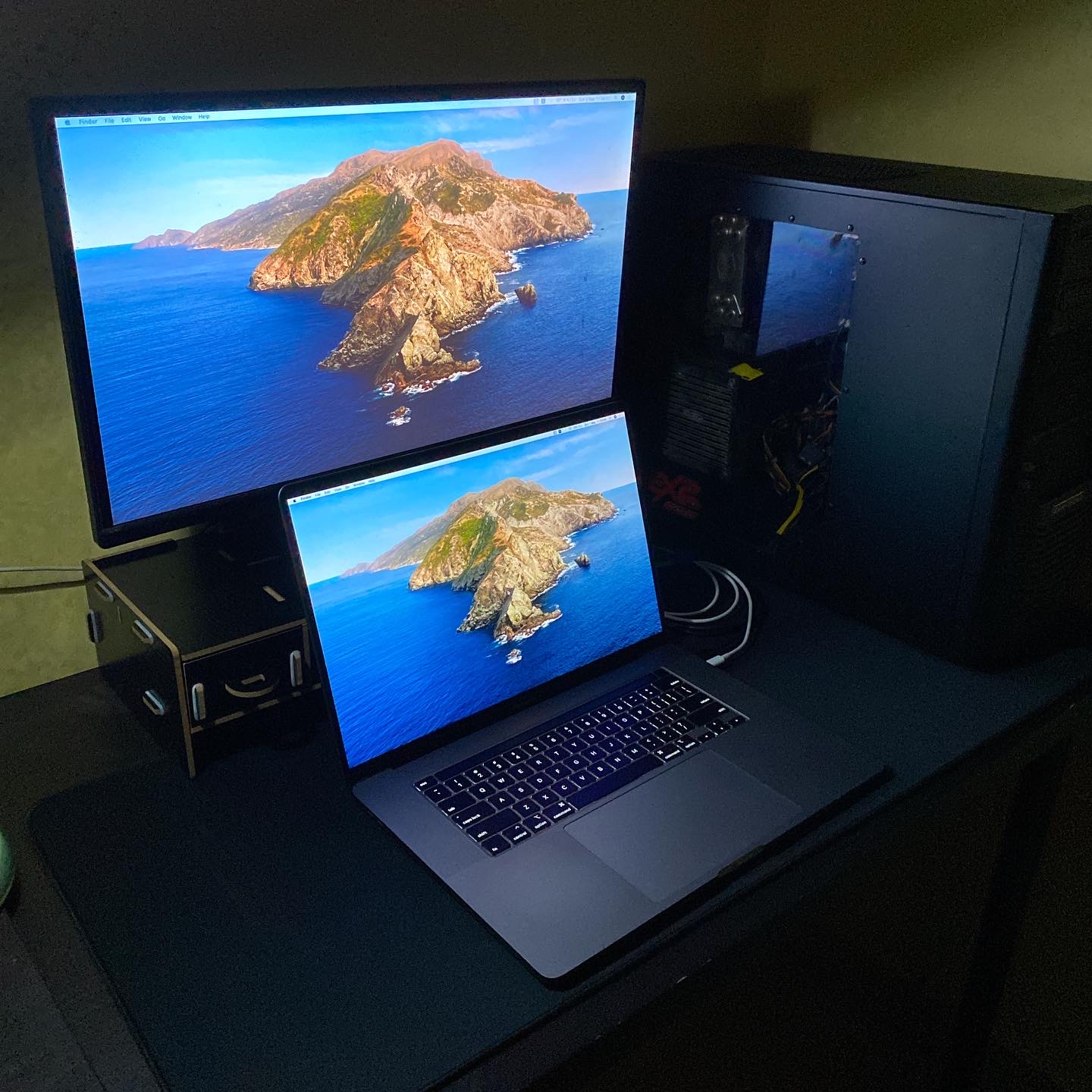 Same like normal mode, it just the MacBook is switched with office's which is MacBook Pro 16" (late 2019) and plugged with monitor all the time. Most of my daily life is spend here. Really satisfied with the performance 😎